19/10/2018 – Russian premiere of "Quatre Visages du temps" (3rd Organ Concerto), St. Petersburg
In Home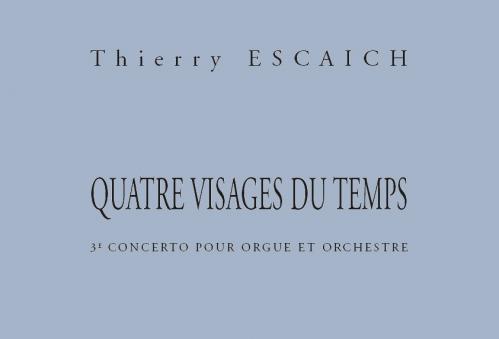 Thierry Escaich returns to the Mariinsky Concert Hall, St. Petersburg for four concerts across October and November. On 19 and 20 October, as part of the Mariinsky VI International Organ Festival, Escaich performs the Russian premiere of his third organ concert Quatre Visages du temps with the Mariinsky Orchestra under the baton of Mischa Damev. He also gives one of his acclaimed cine-concerts as part of the festival on 23 October, improvising to Sergei Eisenstein's famous Battleship Potemkin.
He then returns to St. Petersburg on 14 November to perform a solo recital programme which includes Elgar Organ Sonata and Boëly Fantasie and Fugue in B-flat major.
Premiered with the Orchestra Ensemble Kanazawa in Japan, July 2017, the concerto has been heralded as "a rich, dense and well-developed work, where the organ is both an orchestral instrument and a soloist in its own right." (ResMusica). Quatre Visages du temps is co-commissioned by Orchestra Ensemble Kanazawa, Orchestre National de Lyon and the American Guild of Organists.